In the news, we hear about refugees in news all of the time. There are refugees because of natural disasters and political refugees. Because of the civil war in South Sudan, there are currently 1 million people in refugee camps in Uganda. Many of these refugees do not expect to return home for 5 or more years.
During the civil war in South Sudan, whole villages were forced flee. There were many villages that had evangelical churches. The congregations and their pastors have fled to Uganda. The pastors of these churches have started working in the refugee camps where they now live.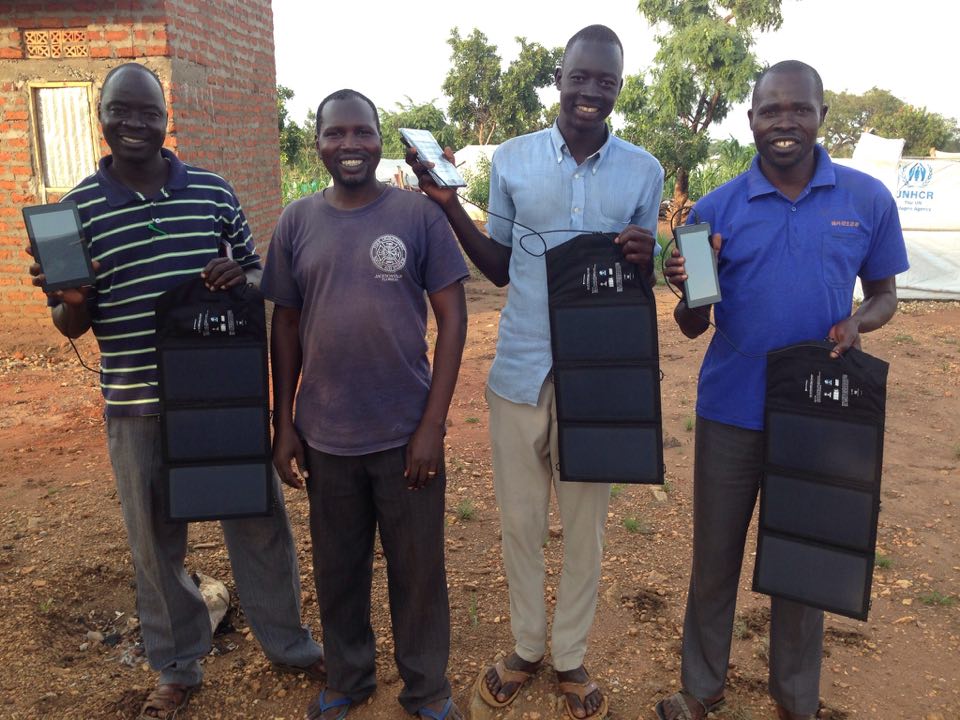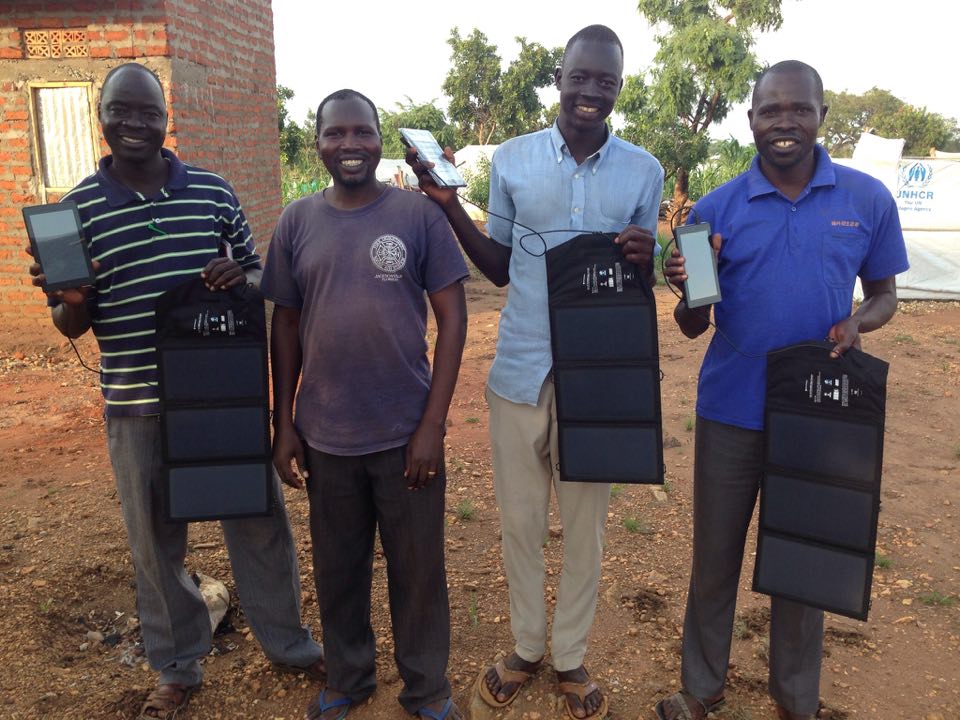 Kindle Fires and portable solar panels for pastors in the nearby Bidibidi refugee camp. Pastor Joshua, second from the left, is our co-worker in the camps who have been delivering RAU materials.
Please pray and give so we can equip pastors to care for their congregations and use The Jesus Film to help spread the gospel to unbelievers.